Genius is uw totaalpartner op het vlak van IT. Wij nemen alle ICT-zorgen van u over, zodat u zich kunt focussen op uw business.
Een onderneming zonder IT? Onmogelijk. Deugdelijke IT-systemen zijn onmisbaar om uw bedrijf te ondersteunen en te laten groeien. Van een vlot netwerk, over snelle laptops, tot toegang waar en wanneer u maar wil, al deze facetten maken mee het verschil.
Een vlot functionerend netwerk is cruciaal, het vormt de ruggengraat van uw onderneming. Wij zorgen voor een performant netwerk en netwerkonderhoud. Een ICT-infrastructuur waar u op kunt bouwen en vertrouwen.
Proactief uw servers laten beheren en onderhouden? Genius klaart de klus. Nog voor problemen impact kunnen hebben, zitten we er al bovenop. Wij houden uw servers in topconditie, adviseren over nodige upgrades en stellen uitbreidingen op maat voor
Als onderneming heeft u ook nood aan hardware. Computers, printers, laptops, … Bij Genius staan we in voor de nodige kwalitatieve apparatuur en gidsen we u door het aanbod. Zo beschikken u en uw medewerkers steeds over voorgeconfigureerd topmateriaal aan messcherpe aankoopprijzen.
Een probleempje of een vraag? De mensen van onze helpdesk staan voor u klaar. Met een persoonlijke aanpak én kennis van zaken maken we elke dag het verschil. Bij ons geen lange wachttijden, maar straight to the point oplossingen. U hebt immers een zaak te runnen!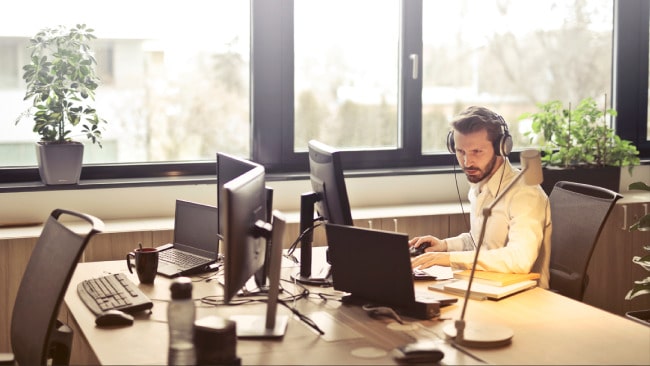 U wil IT laten beheren door Genius?
We zitten graag eens met u samen om uw IT behoeften te bepreken.