De totaalpartner voor de KMO
Genius als deel van je digitale strategie
De digitale ondersteuning waar u altijd al nood aan had!
Digitaal is cruciaal, vandaag meer dan ooit. Bij Genius zetten we dan ook sterk in op digitalisatie en helpen we ook uw bedrijf op weg. Als West-Vlaamse KMO, gevestigd in Roeselare richten we ons op kleine en middelgrote ondernemingen. Deze bedrijven kennen we als onze broekzak, begeleiden we van A tot Z en ondersteunen we met een performante ICT-infrastructuur. De basis voor een duurzame groei!
Van IT-netwerk over IT-beveiliging tot alle mogelijke clouddiensten: wij hebben het in de vingers. Wij zorgen voor performant werkende systemen, de nodige ondersteuning en advies op maat. Elke onderneming heeft deze dag nood aan IT alsook een betrouwbare ICT-partner en die partner willen wij zijn! Een betrouwbare, flexibele onderneming die meedenkt en antwoorden biedt op uw ICT-vraagstukken. En bovendien betaalbaar!
Of u nu opteert voor een cloud oplossing of eerder een traditioneel netwerk: wij zorgen voor objectief advies en ondersteuning.
Uw netwerken en systemen zorgeloos laten draaien is één ding, maar bij Genius gaan we verder. 
Op zoek naar een totaalpartner op het vlak van IT? Genius, daar kun je op vertrouwen.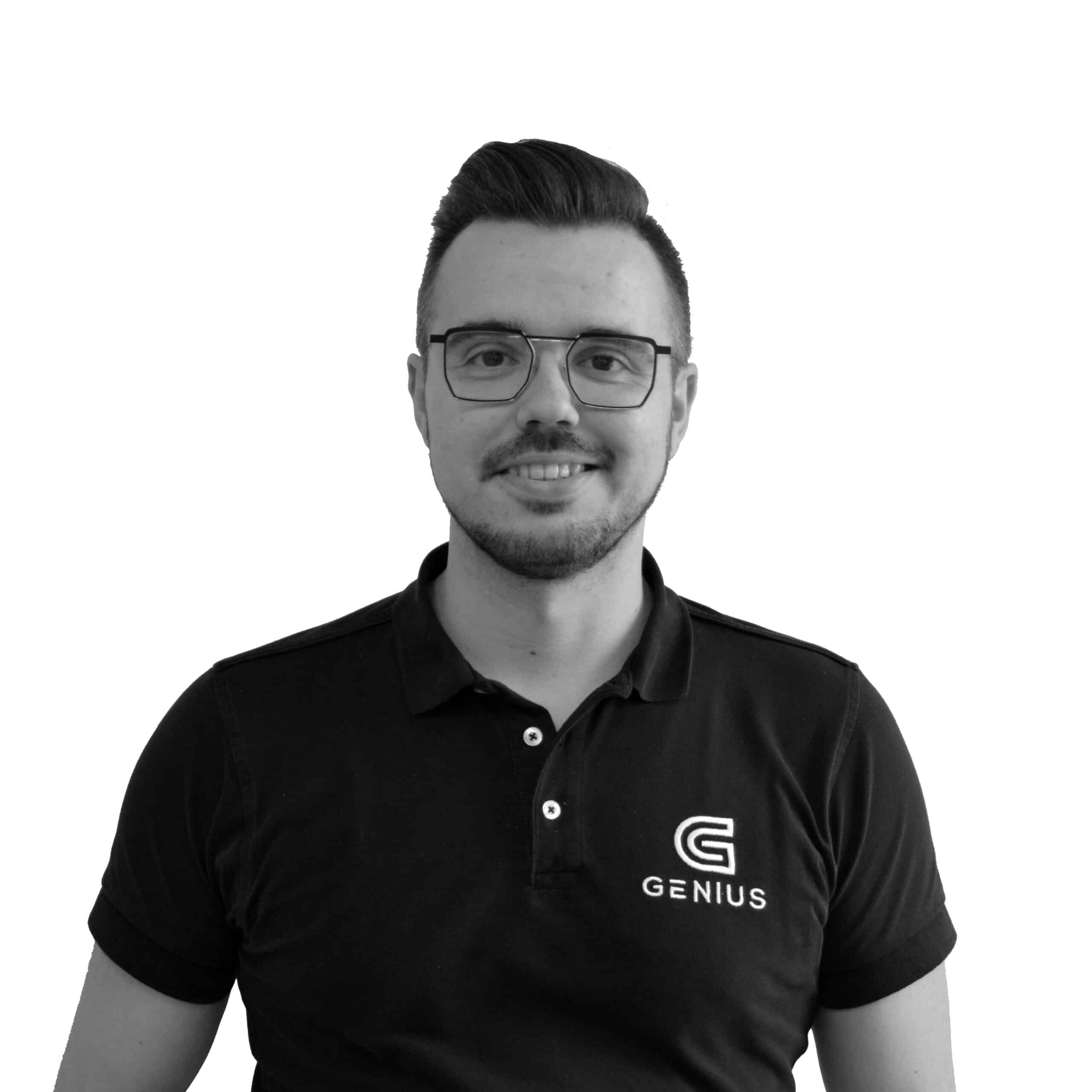 Pieter Messiaen
IT Engineer
Maxim Declercq
Junior IT Engineer